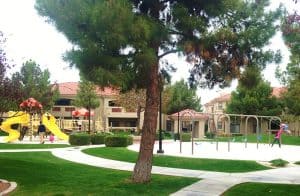 APM Property Management has been managing home owners associations and communities in the Phoenix, Arizona area for over 20 years. We are proud of our service in handling Phoenix HOA property management. Our experience shows us that a complex that is well managed will return more than a reasonable profit in both livability and resale value. Associated Property Management is a professional property management firm. We take responsibility for the needs of those complexes taking pride in their homeowner association.
HOA property management in the Phoenix, Arizona area and surrounding cities is what makes Associated Property Management the best choice to handle your HOA needs. We understand the way Arizona communities operate and use our knowledge and experience to make the residents happy as we work with members of the HOA board.
Associated Property Management truly believes that a constant line of communication must be open to all homeowners. Everyone is welcome to stop by and see us, to talk to us regarding their concerns or to just have a cup of coffee in the morning. We are here to serve the residents of all our communities to make a positive impact in their neighborhood. We are not just another Phoenix property management company, we are more like family.
APM is a landmark in the Phoenix HOA management industry managing several of the premier Luxury communities. Phoenix HOA management requires skills to keep your HOA financially sound and protected from lawsuits; while enforcing the communities governing documents. The Demands of Phoenix HOA management has created many management companies for a Board of Directors to choose from. The major factor in making this decision should be experience! Experience keeps your investment secure and insures that your assessments are at the lowest they can be while maintaining the proper profit margin. This balance is only achieved in HOA management by the resources your management company brings to the table. A certified manager with experience to apply this training in a useful and efficient manor to give you the owners the "key to your community" may be a key resource your community is missing. For example, did you know that you can have your collections done at zero cost to your communities while increasing the amount of dollars you are collecting.
APM has a long standing reputation as being number one in Phoenix HOA management, put us to the test and request a proposal today!
Contact Us For A Proposal
Please inquire about our Turn-Key Property Management Services