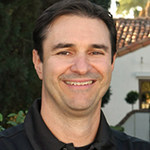 Tom Emele
APM President, CAAM, AMS, CMCA
---
Tom has worked in the HOA industry for his 30th year. He started his career in management at Professional Community Management of Arizona (PCM) while attending Arizona State University where he earned his Bachelor of Science degree with a Major in Sociology and a minor in Business Administration. Shortly after graduation Tom changed employers to JWE Management where he was hired in as the "collections" manager. It was at JWE where Tom learned very quickly how to run an HOA management company and where he met Trent O'Brien who he joined up with to form Associated Property Management (APM) less than two years later.
Tom enjoys water sports, walking along the beach, dabbling in real estate investments and spending down time up in tall pines of Northern Arizona. Tom is married and has two daughters and a son who now also works for APM. Balancing family life and the demands of a property management business can be a challenge but has become a routine for every- day life. Tom's philosophy in life is, treat your clients the way you would want to be treated and treat your employees like "gold" because without them there is no business.
Tom is a founding Member of the Arizona Association of Community Managers (AACM) and is now serving his 5th term as Immediate Post Chair. Tom was also instrumental on starting the Hope Grant Outreach Committee during a brainstorming meeting at an AACM Board Meeting five years ago and has served on the committee off and on. Tom continues to stay involved with AACM because he believes in continually raising the bar for professionalism in the HOA industry as well as setting a great example for young men and woman that are choosing "community management" for their careers.
Tom bought out his former business partner's interest almost five years ago in APM so Trent O'Brien can now enjoy retirement. Tom has hired Christina Weigman as Vice President of APM to help run the company and implement "quality control" for all the managed communities. APM has been continually ranked in the "Top 10 Management Companies" in the state of Arizona for the past 7 years and continues to strive to be the best with a very gradual emphasis on growth. APM still manages the first community(s) they contracted with when the company was started 30 years ago. Please let us prove to you how APM can be the "key to your community" as well.
Contact Us For A Proposal
Please inquire about our Turn-Key Property Management Services